Incorporated Documents (such as an Addendum) Need to be Identified as Incorporated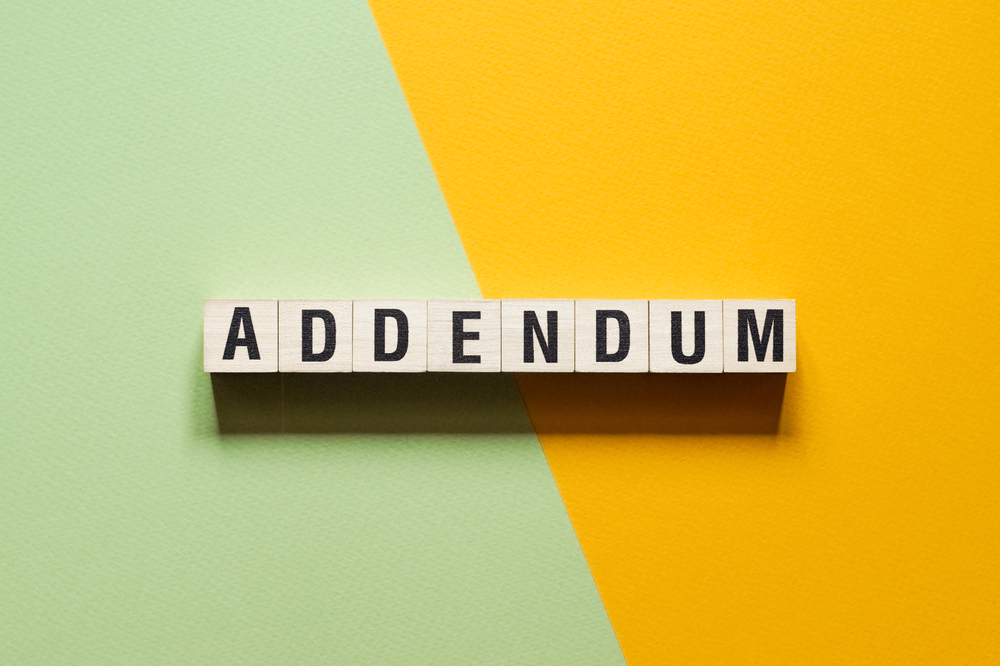 If you have a document you want incorporated into the contract, make sure the contract specifically identifies the incorporated document.  Otherwise, that document will NOT form the basis of your contract and if that document is not executed, it will NOT affect the enforceability of your contract.
By way of example, in Mercado v. Sridhar, 48 Fla.L.Weekly D2188a (Fla. 3d DCA 2023), a buyer and seller entered into a purchase-and-sale contract. The issue was an addendum relating to the seller's furnishings and a leaseback option that was never executed.  The buyer sued the seller for specific performance when the seller refused to close. The trial court entered summary judgment in favor of the buyer which was affirmed on appeal. This is why.
The buyer and seller executed the contract. There contract required the parties to expressly incorporate any addendum as being part of the contract. Indeed, there was a box the parties could check if there was an incorporated addendum. No box was checked. No terms in the contract were even added referencing the addendum being part of the contract. For this reason, the trial court, affirmed by the appellate court, found the unexecuted addendum to be a stand alone, distinct agreement which the parties had not agreed to. The court explained, "[T]he mere act of attaching an addendum to the Form Agreement when making their offer/counteroffer was insufficient to make the addendum an essential part of the Form Agreement, such that the addendum's terms had to be agreed to in order for the Form Agreement to be enforceable." Mercado, supra.
Please contact David Adelstein at [email protected] or (954) 361-4720 if you have questions or would like more information regarding this article. You can follow David Adelstein on Twitter @DavidAdelstein1.
Please follow and like us: