Directed Verdict Granted where No View of Evidence Could Support Jury Verdict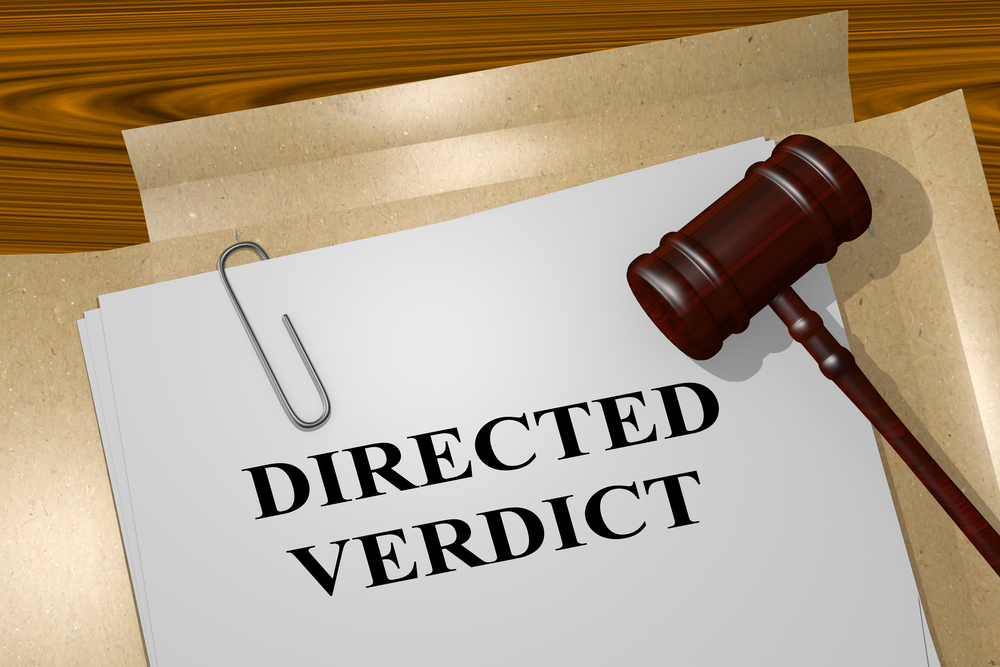 In this blog posting, I discussed a case where the appellate reversed a final judgment in favor of a plaintiff on a breach of contract claim and remanded for the trial court to enter judgment in favor of the defendant.  The appellate court found that the trial court should have entered defendant's motion for directed verdict on plaintiff's breach of contract claim.
There are three interesting points regarding a motion for directed verdict.
One, a motion for directed verdict is reviewed under a de novo standard of appellate review.
Two:
A motion for directed verdict should be granted only where no view of the evidence, or inferences made therefrom, could support a verdict for the nonmoving party. In considering a motion for directed verdict, the court must evaluate the testimony in the light most favorable to the nonmoving party and every reasonable inference deduced from the evidence must be indulged in favor of the nonmoving party. If there are conflicts in the evidence or different reasonable inferences that may be drawn from the evidence, the issue is factual and should be submitted to the jury.
JD Development I, LLC v. ICS Contractors, LLC, 2022 WL 4587083, *3 (Fla. 2d DCA 2022) (citation omitted).
The trial court's denial of a defendant's "motion for directed verdict must stand if any reasonable view of the evidence could sustain a verdict in favor of" the plaintiff.  JD Development, supra, at *3 (citation and internal quotation omitted).
Three, the appellate court noted that the defendant, in its briefing, used the termed involuntary dismissal interchangeably with directed verdict.  The appellate court made it a point to footnote: "While the law applicable to motions for directed verdict and motions for involuntary dismissal is largely the same, when a case is tried before a jury, it is appropriate for a party to seek a verdict in its favor rather than to move for involuntary dismissal."  JD Development, supra, at n.1 (internal citation omitted).  In other words, a motion for directed verdict is used when there is a jury and a motion for involuntary dismissal is used when there is a bench trial. Id.
Please contact David Adelstein at [email protected] or (954) 361-4720 if you have questions or would like more information regarding this article. You can follow David Adelstein on Twitter @DavidAdelstein1.
Please follow and like us: