Quick Note: Obtaining a Default Final Judgment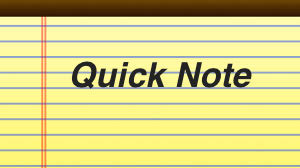 When a defendant does not timely respond to the lawsuit, a plaintiff will move for a default against the defendant.  Sometimes a plaintiff will ask the clerk to issue a default and other times the plaintiff will ask the court to issue a default.  A default serves as an admission of liability by the defendant with the issue then being whether the plaintiff's damages are liquidated or unliquidated as it pertains to obtaining a default final judgment:
Damages are liquidated when the amount to be awarded can be determined with exactness from a pleaded agreement between the parties, by an arithmetical calculation, or by application of definite rules of law.  Damages are unliquidated if 'the ascertainment of their exact sums requires the taking of testimony to ascertain facts upon which to base a value judgment.  When unliquidated damages must be determined as a result of a default, the defaulting party 'is entitled to notice of an order setting the matter for trial, and must be afforded an opportunity to defend.'
DYC Fishing, Ltd. v. Martinez, 994 So.2d 461, 462-63 (Fla. 3d DCA 2020) (internal citation omitted).
A "'default admits a plaintiff's entitlement to liquidated damages under a well-pled cause of action, but not to unliquidated damages absent proper notice and a trial on damages.'  Further, a judgment rendered without a trial on unliquidated damages is void as to any unliquidated damages but valid as to any liquidated damages."
Specialty Solutions, Inc. v. Baxter Gypsum & Concrete, LLC, 2020 WL 2601576, *1 (Fla. 5th DCA 2020) (citation omitted) (reversing final default judgment against defendant as to unliquidated damages by requiring evidentiary hearing on damages).
Oftentimes, a plaintiff's damages will be considered unliquidated damages meaning the defaulted defendant is entitled to a trial on damages.  This however, does not mean the plaintiff that received a default will not try to obtain a final judgment against the defendant without a trial on damages.  However, as the appellate court in Specialty Solutions held, a defendant has an argument to vacate the final judgment until there is a trial on damages. 
Please contact David Adelstein at [email protected] or (954) 361-4720 if you have questions or would like more information regarding this article. You can follow David Adelstein on Twitter @DavidAdelstein1.
Please follow and like us: