Work Product Document and Withholding of Documents Based on Doctrine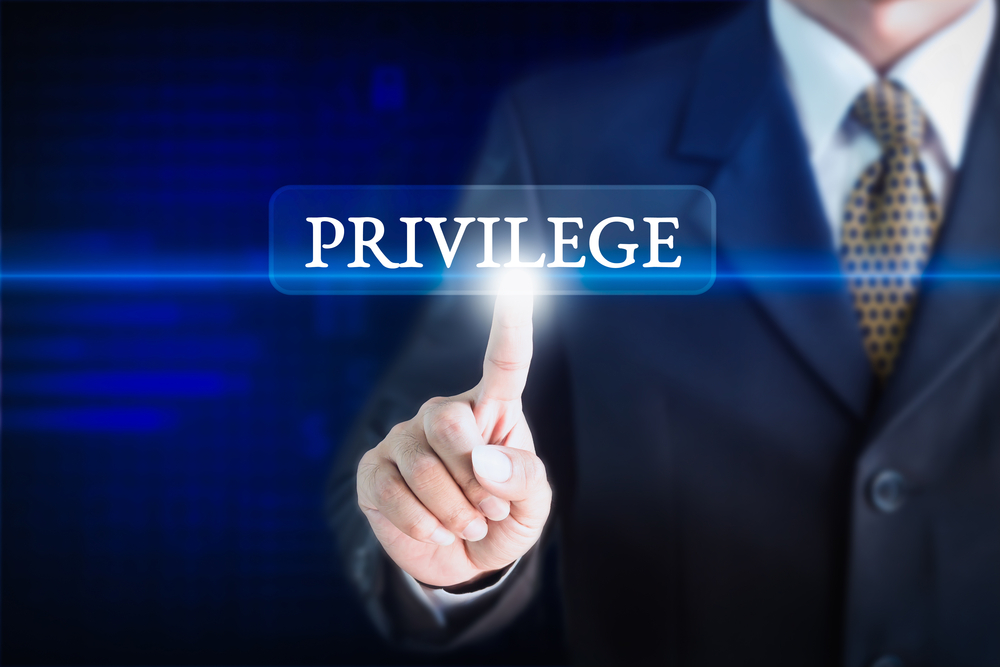 When it comes to the protection of information in litigation, there are generally two doctrines that apply.  First, there is the attorney-client privilege.  Makes sense.  The second is what is known as the "work product" doctrine.  This doctrine stands for the proposition that what a party does in anticipation of litigation is protected from disclosure during discovery.  This could include a party's legal or mental impressions, or strategic decisions and organization relative to a pending or ongoing dispute.
Typically, when a document is withheld under either the attorney-client privilege or work product doctrine, it will be identified on a privilege log.  This is basically a spreadsheet that identifies the document with clarity and the basis of withholding the document, e.g., work product.  A party asserting the privilege bears the burden of establishing the document is indeed privileged.  As to work product, the Fifth District Court of Appeal in Avatar Property & Casualty Ins. Co. v. Simmons, 45 Fla. L. Weekly D1429a (Fla. 5th DCA 2020) stated:
It is well-settled that "under the work-product doctrine, documents prepared by or on behalf of a party in anticipation of litigation are not discoverable." Liberty Mut. Fire Ins. Co. v. Kaufman, 885 So. 2d 905, 910 (Fla. 3d DCA 2004) (citing Fla. R. Civ. P. 1.280(b)(3)). However, it is equally established that the party asserting privilege has the burden to prove such a privilege should apply. See, e.g., Hartford Acc. & Indem. Co. v. McGann, 402 So. 2d 1361, 1362 (Fla. 4th DCA 1981) ("If objection is made necessitating a court hearing, then in the case of a party objecting on grounds of the work product privilege, that party has the burden, first of showing the privilege."); see also Kaufman, 885 So. 2d at 910 (explaining that "the party objecting to the discovery . . . maintains the burden to show that the materials were compiled in response to some event which foreseeably could be made the basis of a claim against the insurer") (citation omitted).
Notably, in Avatar Property & Casualty Ins. Co., an insurer appealed a trial court's ruling requiring it to disclose photographs in its claim file.  The insurer argued the "claims file" privilege.   The Fifth District found there really is not a "claims privilege," it is simply work product or it is not.  However, the insurer could not demonstrate the photographs were prepared in anticipation of litigation.  While there would be documents in an insurer's claims file that are undoubtedly work product, this does not mean every document in the file falls under the work product doctrine.  See Avatar Property & Casualty Ins. Co., supra, quoting Bankers Sec. Ins. Co. v. Symons, 899 So.2d 93, 96 (Fla. 5th DCA 2004).
Remember, if you are asserting the work product privilege, identify the document and privilege/basis on a privilege log and keep in mind that, if challenged, you have the burden to demonstrate the privilege.   If the trial court rules that you must produce the documents, albeit the asserted privilege, you can appeal.  "Certiorari lies to review a trial court's order compelling production of privileged documents because of the potential of irreparable harm."  Avatar Property & Casualty Ins. Co., supra.
Please contact David Adelstein at [email protected] or (954) 361-4720 if you have questions or would like more information regarding this article. You can follow David Adelstein on Twitter @DavidAdelstein1.
Please follow and like us: