Limitation on Real Estate Broker's Procuring Cause Doctrine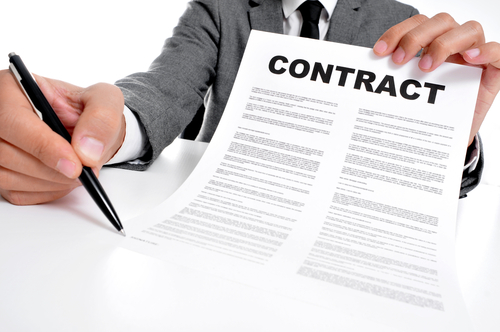 Here is the scenario?
A commercial owner enters into an exclusive listing agreement with a real estate broker that gives the broker the exclusive right to sell or lease property within 1 year in exchange for 6% commission.   The exclusive listing agreement provides that the broker is entitled to the commission "if the property was sold or leased within twelve months after termination of the agreement to any buyer to whom the property was submitted for sale during the continuance of the agreement."  This is the broker's protection period.
The broker introduces the commercial owner to a couple.  However, the couple does not buy or lease the property.
The exclusive listing agreement expires and the commercial owner engages a new broker.  The commercial owner enters into a lease agreement with a corporation and, years later, the corporation buys the property.   The corporation was formed by the couple that the original broker introduced to the commercial owner.  When the original broker learned of this, it sued to commercial owner claiming it is entitled to its commission under the procuring cause doctrine, even though the sale was consummated years after the expiration of the listing agreement.
Is the broker entitled to a commission?   No!
The procuring cause doctrine is a proposition that states, "[i]n the absence of a special contract, a broker is entitled to a commission when that person is the procuring cause of a sale."  Esslinger-Wooten-Maxwell, Inc. v. Lones Family Limited Partnership, 45 Fla. L. Weekly D224a (Fla. 3d DCA 2020) (citation omitted).     In this scenario, the procuring cause doctrine was found not to apply because the exclusive listing agreement was a special contract that limited the broker's protection period to recover a commission to one year after expiration of the agreement. Stated differently, the parties expressly agreed to limit the procuring cause doctrine to one year after expiration of the contract.  See Esslinger-Wooten-Maxwell, supra ("At the point the parties negotiated and contracted for a twelve-month protection period, the agreement memorialized the parties' intent to limit recovery of commission for that definite period.")   As a secondary argument, the court  noted that the original broker never introduced the commercial owner to the corporation that bought the property so the broker was not the procuring cause of the sale.  This is probably true as the corporation may not have been formed yet but seems insincere as it appeared the couple formed the corporation to purchase the property and corporations, as any entity, operate through people.
If you think the procuring cause doctrine applies, make sure to consult with counsel with a copy of your listing agreement.
Please contact David Adelstein at [email protected] or (954) 361-4720 if you have questions or would like more information regarding this article. You can follow David Adelstein on Twitter @DavidAdelstein1.
Please follow and like us: