Preserving an Objection for Appeal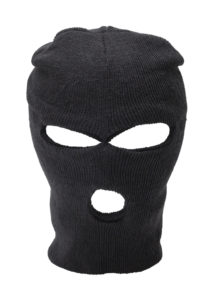 Preserving an objection for appeal.  Preserving an objection for appeal.  Preserving an objection for appeal.  Repeat again and again, because this is important.  The lack of preservation of an objection is demonstrated in a criminal trial, Pierre v. Florida,  43 Fla.L.Weekly D1110b (Fla. 4th DCA 2018), which involved man wearing a ski-mask attempting to kill his ex-wife.  Of course, his ex-wife and son saw his face, but there was other evidence to support the attempted murder.   The jury found that the man was guilty of attempted murder.
An issue on appeal dealt with the scope of an expert's testimony that tied the defendant to the scene of the crime.  Prior to the expert's trial testimony, the defense argued that the prosecution's expert was going to be rendering an opinion outside of his expertise as demonstrated by prior deposition testimony.  The defense argued to exclude this testimony.   The judge held that the prosecution needed to lay the proper predicate (foundation) for the expert's opinion, and he will entertain an objection at a later time.  The prosecution's expert rendered the opinion and the defense never renewed the objection.  Because the defense never renewed this objection and there was never a definitive ruling on the motion to exclude the testimony, the defense never preserved this issue for appeal. Pierre, supra ("But because Pierre [defendant] then failed to renew his objection during Silvia's [prosecution's expert] testimony or obtain a ruling on his earlier motion to exclude the testimony, this argument was not preserved for review either.").  Moreover, the appellate court held that the trial court permitting this opinion, even if the trial court was wrong, was not a fundamental error (i.e., it was harmless error) because the jury could have convicted the defendant based on eyewitness testimony alone.
Remember, it is important to preserve an objection for appeal, particularly if it will be the basis of a potential appeal. 
Please contact David Adelstein at [email protected] or (954) 361-4720 if you have questions or would like more information regarding this article. You can follow David Adelstein on Twitter @DavidAdelstein1.
Please follow and like us: